4th i4Df Governance Board meeting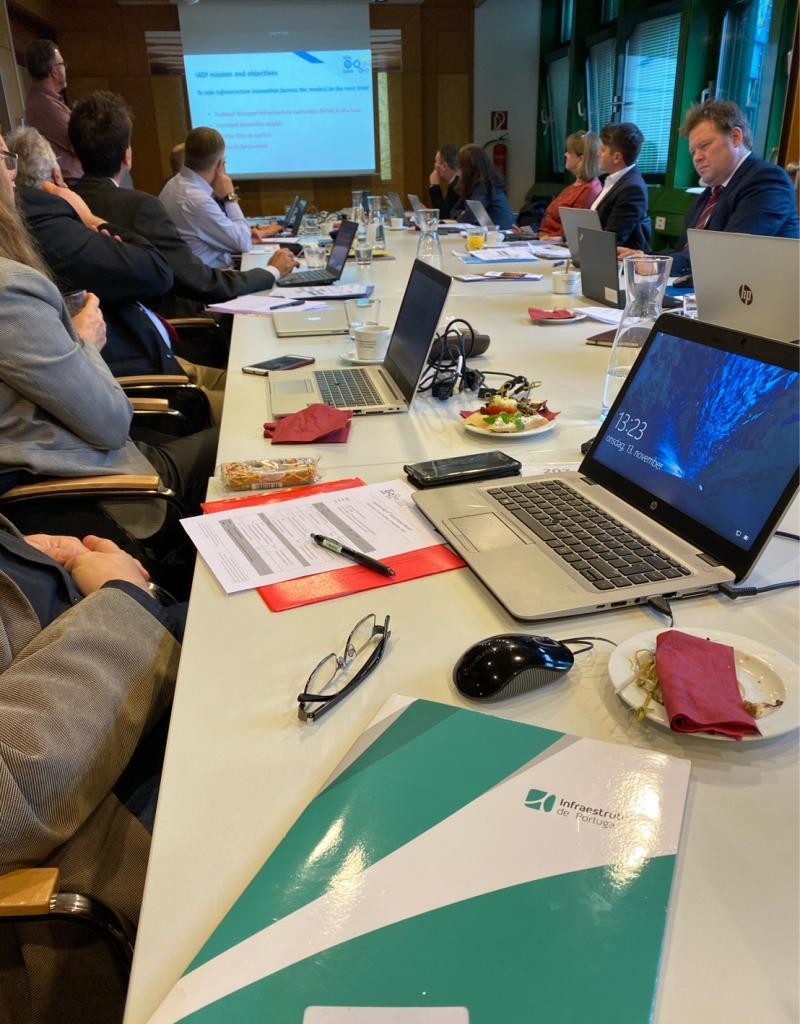 Vienna, Austria, 13-14 November 2019
On 13 and 14 November 2019, the 4th i4Df Governance Board (GB)(consortium members) meeting took place in Vienna (Austria). The noon-to-noon meeting was kindly hosted by the Austrian Ministry for Transport, Innovation and Technology (BMVIT).
The Coordinator (RWS) presented the progress made in i4Df since the previous GB and an outlook on upcoming activities and events. The Work Package (WP) leaders (RWS, BASt, LSR, CERT/HIT) presented the progress made, objectives and milestones achieved for their specific WPs. The progress of the i4Df initiative appears to be nicely on schedule.
Further important components of the 4th i4Df GB meeting were the presentation of the building blocks including Innovation Focus Area (IFA) collaboration ecosystems of the initial i4Df cooperation mechanism, for agreement by the GB, and the preparation of the 3rd i4Df Stakeholder Conference in Bonn of 12 December 2019, where the i4Df cooperation mechanism will be endorsed. The GB also looked ahead at the upcoming mid-term review, due on 9 December 2019 in Brussels.
A next GB meeting (GB5) will take place on the morning of 16 March in Malmö, Sweden, prior to the i4fD pre-launch event of 16 and 17 March 2020 in Malmö and respectively Copenhagen (Denmark). The final GB meeting (GB6) is scheduled for the beginning of September or end of August 2020 in Lisbon (Portugal) and will be hosted by i4Df consortium partner Infraestruturas de Portugal.