The final infra4Dfuture consultation events for National Transport Infrastructure Authorities (NTIAs)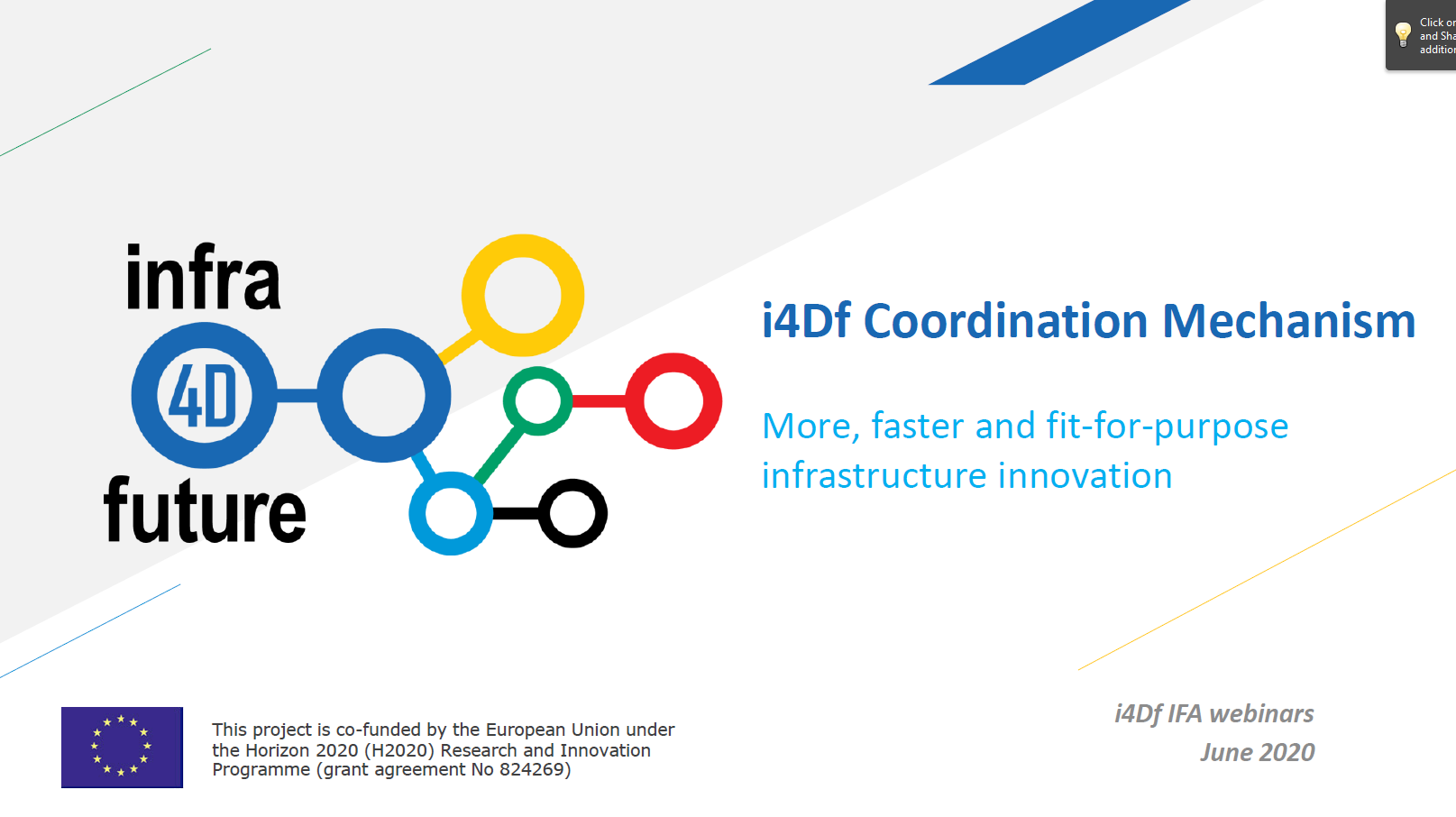 Digital Events, 23rd-25th June 2020
The final infra4Dfuture consultation events for National Transport Infrastructure Authorities (NTIAs) took place from 23rd-25th June, through webex platforms, as digital events.
The events organised in the form of six webinars counted with around 100 participations. Each webinar was dedicated to one of the Innovation Focus Areas (IFAs) identified by the initiative.
Participants stated their high interest to support content and approach of the different IFAs as well as the proposed Cross-modal Coordination Mechanism.
The webinars included fruitful dialogues between participants and valuable feedback and reflections on national and European frame work conditions, trends and needs, which serve for further optimization of the IFAs descriptions.